[ad_1]
BOONE, NC – Glenn Ramey, a graduate of Appalachian State University, said her love for theater opened the curtains of her theater arts major – and the hands-on experience gained through part-time jobs and internships in Appalachian led to her first professional job after graduating from college. .
Ramey, who graduated summa cum laude in 2019 with a bachelor's degree in theater arts and minors in general business and non-profit organizations, now works as a sales and group services specialist for the office of visitors and conventions Explore Asheville.
In his job, Ramey plans events, supports the sales and service department, and manages the office's customer relationship database.
"I grew up visiting Asheville and made some of my best memories in this city," shared Ramey, who is from McLeansville. "It feels good to know that I help others create similar memories. Additionally, the work I do helps the community by injecting money into our local economy and attracting business and entertainment to the area.
Involvement in his high school drama club sparked his passion for theater. "I couldn't imagine myself studying anything else," Ramey said. "I knew I wanted to have a career in the arts.
When she was in her sophomore year at Appalachian, Ramey began working part-time at the university's Schaefer Center for the Performing Arts. She started at the box office, interacting with customers as she sold tickets, answered phones and worked at events.
As she gained experience, she began training new employees, administering shows at Appalachian's Valborg Theater and IG Greer Studio Theater, and helping donors meet their needs.
"During Glenn's employment she took on more and more responsibilities each year. It didn't take long for her to master excellent customer service and excellent communication skills, "said Sarah Heustess, Director of Sales and Client Relations at the Appalachian Arts and Cultural Programs Office.
Ramey said Heustess served as a mentor, training her in professional skills that would help her gain valuable experience and set her career goals.
"When we think of jobs in the arts, we first think of actors, directors, musicians and painters," said Ramey. "But there are a lot of positions that are not so obvious. Working at the Schaefer Center opened my eyes to all the jobs available in the arts.
She continued, "Sometimes when you're in the classroom learning something that doesn't directly relate to your intended career path, it can be hard to see why it should matter. But with everything I did in my job at the Schaefer Center, I understood why it was important for a theater arts student to learn accounting, for example.
In addition to her part-time job at Appalachian, Ramey completed a two-year internship at the Kennedy Center American College Theater Festival (KCACTF), as an assistant to Joel Williams, professor in the Department of Appalachian Theater and Dance and President of KCACTF Region IV. .
His internship gave him experience in event planning and sparked a passion for nonprofit work, said Ramey. "Attending the festival and seeing the good it did for the students made me realize that I wanted to contribute the same kind of good to the world," she said.
What do you think?
Share your comments on this story.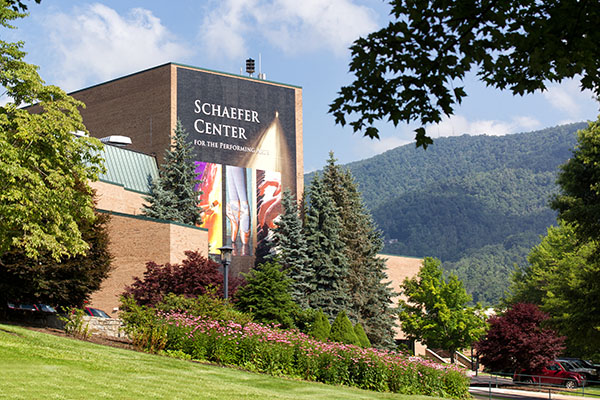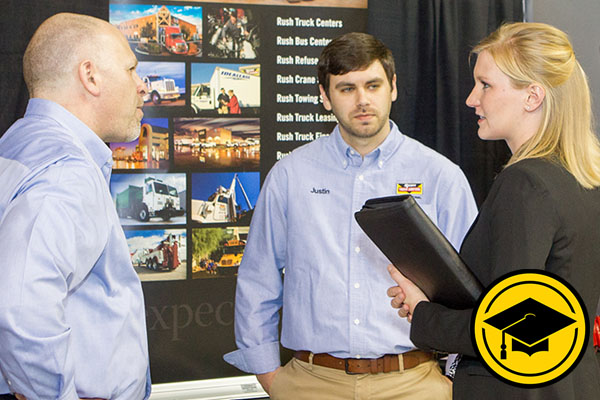 Appalachian tracks where its graduates are going, scores high pass rates
About the Department of Theater and Dance
The Department of Theater and Dance is one of the seven departments of the College of Fine and Applied Arts of Appalachia. Its mission is to facilitate transformative experiences for students and audiences, who cultivate compassionate, creative and collaborative communities through theater and dance. The department also offers courses for arts-integrated learning to the general university student body. Its dynamic extracurricular production program provides exemplary theater and dance experiences to students of the department, the university community and the region. Learn more at https://theatreanddance.appstate.edu.
About the College of Fine and Applied Arts
The College of Fine and Applied Arts at Appalachian State University is a dynamic and innovative group of seven academic departments, bringing together a variety of real-world perspectives, experiences and education to provide unique opportunities for the student success. The college has over 3,000 undergraduate and graduate majors. Its departments are Applied Design, Art, Communication, Military Science and Leadership, Sustainable Development, Sustainable Technology and the Built Environment, and Theater and Dance. Learn more at https://faa.appstate.edu.
About Appalachian State University
As the first public undergraduate institution in the state of North Carolina, Appalachian State University prepares students to lead meaningful lives as global citizens who understand and are committed to their responsibilities in creating a sustainable future for all. The Appalachian Experience promotes a spirit of inclusion that brings people together in inspiring ways to acquire and create knowledge, to grow holistically, to act with passion and determination, and to embrace diversity and difference. Located in the Blue Ridge Mountains, Appalachian is one of 17 campuses in the University of North Carolina system. Appalachian is home to over 20,000 students, has a low student-faculty ratio, and offers over 150 undergraduate and graduate majors.
[ad_2]
Source link